Explore the bay on a whale watching charter or shore based whale watching adventure in the morning then head back to town for the Official Festival Launch and the opening of our art Exhibition Centre hosted by Wheeler's Seafood Restaurant and Takeaway.
First time at the festival? Check out our handy first timers guide here!
Friday Events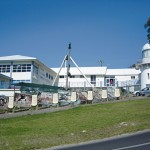 1:30pm – 3:00pm       Festival Launch at the Eden Killer Whale Museum
After a 'Call to Order' by our very own Town Crier, special guest Paul Webster of the Port Authority of NSW will officially open the 2018 Eden Whale Festival.
Enjoy music from students of Eden Marine High School, Eden Primary, the Wobbles and a lovely afternoon tea. Take advantage of the opportunity to explore this excellent museum featuring the fascinating stories of Eden's history.
5:30pm-7:00pm         Wheeler's Exhibitions Centre Launch  at 179 Imlay Street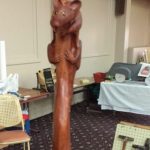 The exhibition centre will host 5 great exhibitions in one convenient spot.
Wheeler's Oysters Restaurant and Takeaway is generously sponsoring the night providing a drink and taste of their delicious Sydney Rock Oyster harvested from our pristine local waters.
View the work of artists local to Eden and beyond. Photography, Artists Who Wood, Repurpose, Imlay Crafts Pottery and the Eden Quilters Display will all be in one location.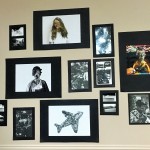 6:00pm-Competitions winners of all exhibitions are announced
6:45pm-Laurence O'Toole, World Champion Woodchopper will finish the evening off with an inspiring talk.
6:00pm-9:00pm       Local music Festival grounds @Barclay Street
Join us for live and local music, food vans and kids activities at the festival showgrounds.