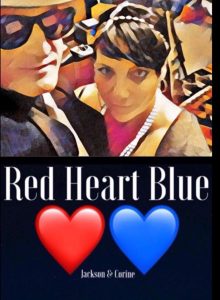 Jackson Fisher is a talented singer, song writer.  A multi instrumentalist, who has performed along the East Coast of Australia for over 30 years. Playing at many venues and festivals from the Basement in Sydney to the magical Woodford folk festival on the north coast.  Sharing the stage with 'The Love Bus', 'Pete Murray', 'Claire Bowditch' and 'Wendy Matthews' just to name a few.
Jackson has co-produced his self titled debut album with Chris Ralfs, a creative sound engineer and talented musician in his own right on the South Coast of NSW.  The album is an exciting mix of original acoustic rock, blues, funky folk and power ballads.
In 2017, Jackson Fisher Music created a new show Jackson Fisher Piano Man 'The Ballads', showcasing
Jackson's original power ballads with a splash of some beautiful covers done only as he can do! This show was proudly debuted at the Merimbula Jazz Fest 2017. Some of his most intimate and personal songs, some of which have never been heard live….yet.
Joined by Corine Masliah, a session vocalist and recording artist who completes an exciting duo, bringing beautiful harmonies and an individual style to his original pieces and their extensive list of covers.
Presented as a duet they are Red Heart Blue. (2017) Catch them Sunday at the Show and Shine from 9:30am
Corine has been singing and recording music with her brother Mark Masliah over the last 15 years and has performed at local Eden community gardens market on the far south coast of NSW over the last 8 years with guitarist Steve Faggottor.  Corine also had the pleasure of recording backing vocals on Rod Byrar's last studio album 'Moods of the blues' (2015) and has collaborated and performed with Jackson Fisher on his self titled debut album (2016).  Corine also completed recording on a studio album composed by Mark Masliah, 'Catching Moonbeams from a sunrise' a handful of existential love songs (2016).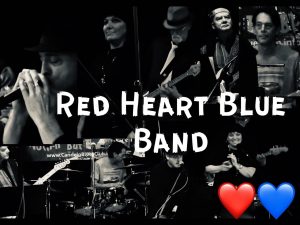 The Red Heart Blue Band are looking forward to presenting their show as a five piece ensemble at the upcoming Eden Whale Festival 2018!
With Jackson Fisher on lead vocals, keyboard, guitar, harmonica and joined by Corine Masliah on vocals, harmonies and light percussion, Chris Ralfs on bass, Steve Faggotter on lead guitar and Ben Smith on drums.
Together, they complete the Red Heart Blue Band.
️
 Catch them on the main stage Saturday afternoon