CHECK OUT THE BIG ONE
The Eden Whale Festival's 'Big One' is exactly that. Entertainment from morning to night on Saturday will please the entire family!
The day starts with exhibitions and kite flying early then the high energy street parade in the heart of Eden.
After a full day of music, displays and events the day finishes with the sky lighting up to the region's best fireworks display at 9pm.
Click on the title of individual events in blue for further details.
From Early      Kite Flying Displays – Festival Grounds (soccer oval)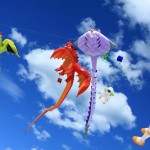 8.00am           Poets Breakfast – Uniting Church Hall
9:00am           Open Model Display – Festival Grounds
9:30am           Exhibitions Open– Five displays in one location at the Port Authority                                         Exhibition Centre @197 Imlay St.
9:30am           Marine Rescue Open Day – Saturday and Sunday
10.00am         Festival Parade – Starts at Fishermen's Club
11.00am          Sapphire Coast Marine Discovery Centre screening of "Through the Garden of Eden Trilogy"                                 Further sessions at 1pm and 2pm. Fish feeding at 3pm.
11.30am          Community Stage Entertainment Commences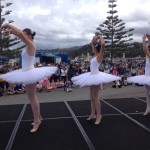 11:45 am        Large Stage Entertainment Commences with Welcome to Country
9:00pm           Spectacular Fireworks Show at Festival Grounds
All-day activities at the festival grounds
Music and Performers Local musicians and performers will entertain all day. Among the acts joining us this year are StageFlight, Brothers OnFire, Mojo, Mewstone Rock, Celtic Sapphires, Wyndham School of Dance, South Coast Concert Band, Combined Schools Band and the Eden Marine High Showcase.
Kite Flying  From Early at the Festival Grounds (soccer oval). The Australians Kite Flyers Society, organisers for Festival of the Winds Bondi Beach, will be flying their fantastic kites of all shapes and sizes. Join a kite-making workshop or bring your own.
Seafood Showcase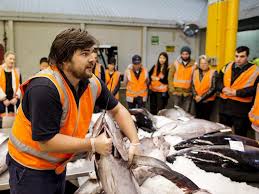 Our best seafood will be on display with a full program featuring Sydney Fish Market's Alex Stollznow doing cooking demos.
Chainsaw Carver  Don't miss Australian Champion Chainsaw Sculptor Rob Bast as he creates a work of art with a chainsaw. This master carver uses just a chainsaw to create whales, lighthouses and other masterpieces. Rob will be carving up another masterpiece at this year's festival.
Regional Produce and Art Market See the wide variety of market stalls featuring local art, craft, produce and products.
Food Vendors Huge variety of food vans and vendors offering fresh and creative dishes. Seafood, Mexican, Asian, coffee, smoothies and more!
Kids Activities and Rides Rides, crafts, jumping castles, bubble soccer, archery and sports and helicopter rides!
Wood Choppers Our region's best compete for the Whale Festival title.
Machine and Industry Display Watch South East Timber Association's Historic and Modern Heavy Machinery Demo in action.
Competitions
1.00pm – Nolans Capstan Pull Watch teams as they try to defeat the 'wheel of death'. Want to take it on? Enter your interest at the Eden Whale Festival stand at the Festival Grounds or with Marty Davidson 6496 3646
2.30pm  – Oyster Shucking sponsored by Sapphire Coast Wilderness oysters.
4.00pm – Freedom Charters Biggest Tosser Come see how far you can toss the 'blubba' and win prizes including a trip on Freedom Charters!
Kite Making Workshops Come make and decorate your own kite and fly alongside our professional kite flyers.
[gdl_gallery title="https://www.edenwhalefestival.com.au/home-page/print/" width="110″ height="90″]