The line up of activities for children at the Festival this year includes some returning favourites and a number of new offerings.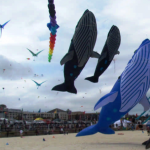 Join in with the experts from the Australian Kite Flying Society to learn to make and decorate your own kite in one of the workshops run on Saturday or bring your own special kite to show off.  Then join in with the kite flying taking place at various locations. The sky will be filled with a marvellous show on the day featuring whales, fish, planes, and a variety of kite all shapes and sizes!
Sapphire Coast Marine Discovery Centre  will be present with a hands on exhibit including a touch tank and a variety of dried specimens to touch, explore and discover. There will also be marine themed merchandise including alternatives to plastics for purchase and a great kids raffle. Please take note that the Discovery Centre located at Snug Cove will be closed for the day as they take part in our festival.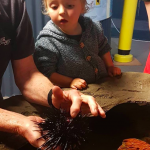 Another new activity for children and adults is the Whale Out Of Water program presented by Dolphin Research Institute. The program uses bones, teeth, amazing research footage and experienced marine educators to tell unforgettable stories about how a diverse range of marine animals lives off our coast.  To complete the experience walk through and explore the 19m inflatable humpback whale.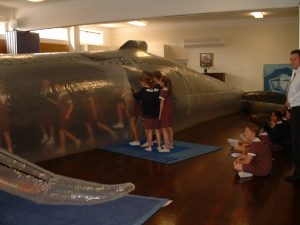 The Eden Game Development Centre will be displaying and offering all Festival goers to  'have a go'  at 3D Virtual Reality gaming.  Get over to the soccer rooms on Saturday 3rd November.  A totally unreal experience.
Other activities aimed at the children not to be missed include arts and crafts booth, jumping castles, laughing clown heads and stage performances including a real magician!
There will also be children divisions in the Freedom Charter Biggest Tosser competition. Let the kids have a toss and they could win the coveted Littlest Biggest Tosser shirt or a trip for 2 on Freedom Charters!