Eden is one of the most picturesque areas on the Sapphire Coast. From secluded rural cottages and restored heritage buildings to stunning coastal apartments and beachfront caravan parks, we have the perfect place for you to stay. 
If you hanker for even more tranquillity, Wonboyn Lake could be the answer. Tucked between Ben Boyd National Park and Nadgee Nature Reserve, the lake empties into stunning Disaster Bay under the watchful beam of Green Cape Light House.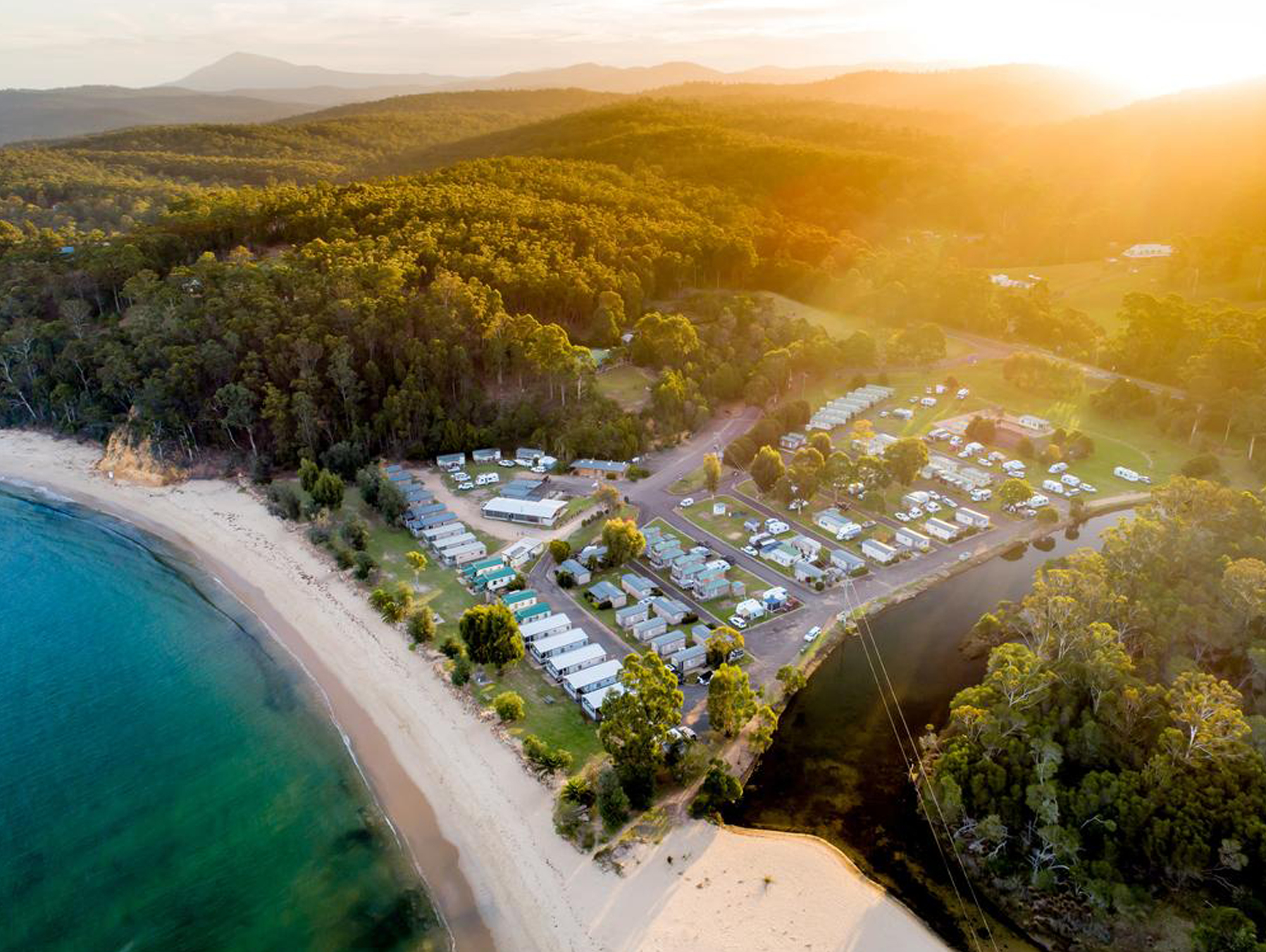 Getting here is easy. Our coastal port is located almost half way between Sydney and Melbourne, and just three hours drive from Canberra via Cooma. There are daily flights and coaches from Sydney and Melbourne.
Eden is part of the Sapphire Coast and Australia's Coastal Wilderness, an area of rugged beauty and dynamic life. The area is so unique, parts of it have been declared a world biosphere by UNESCO. It's also home to unique attractions like the Killer Whale Trail, Eden Killer Whale Museum, the best whale watching experiences in Australia and Green Cape Light Station.
No visit here is complete without learning the story of the wild killer whales who worked with Aboriginal and European whalers for generations. Old Tom was the most famous. His antics are local folklore and his death was felt so deeply by the townsfolk they preserved his skeleton and founded the Eden Killer Whale Museum. There's also the story of entrepreneur Benjamin Boyd who built Boyd's Tower, Boydtown and the Seahorse Inn as part of an extraordinary empire that reached right up onto the Monaro before his ambitious vision crumbled.
Be sure to explore Snug Cove, still a working port and one dotted with surprises. You'll probably never eat fresher seafood!
For more ideas on what to do when visiting Eden, visit www.visiteden.com.au