Date/Time
Date(s) - 28/10/2016 - 30/10/2016
All Day
Category(ies)
Map Unavailable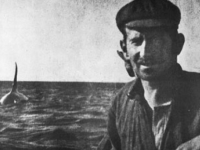 Local and regional art, pop-up galleries and amazing local history!
Eden Whale Festival Arts Trail Download the map!
Artists Who Wood
Fri & Sat 10 –  close
Eden Fishermen's Club, auditorium
A festival favourite with a $3000 aquisitional prize and a total purse of $4000.
It's the fourth year for the event, and artists across the region are selecting their timbers and tools to create pieces that showcase the town's connection with the ancient forests that surround it.
Sponsored by Forestry Corp of NSW
John Brady, chainsaw sculptor
Saturday, Snug Cove
Watch a sculpture emerge from the timber under the craftsmanship of artist John Brady.
Hailing from Sale, Victoria, John is astonishingly detailed with his tool of choice – a chainsaw.
The piece has been commissioned by the Eden Whale Festival, and will be auctioned or sold on completion.
Model Boats at Quarantine Bay
Sat & Sun 10 – 4
Miniature, working remote-control sail and power boats on a quaint bay make for a pretty picture at Quarantine Bay. The owners don't mind a chat and there's a model ship exhibition and a cuppa on back at the club house.
Imlay Pottery
Fri & Sat 10 –  close
Eden Fishermens Club, auditorium
Eden Whale Festival Photography Competition
Fri & Sat 10 –  close
Eden Fishermens Club, auditorium
See what local amateur photographers love about Eden, and cast your vote in the People's Choice award.
Eden Spinners
12pm – 4pm
Eden Log Cabin, Bass Street
New works & demonstrations
Art on Imlay
10 – 4
Imlay Street, CBD
A variety of mediums, from jewellery to furniture made by local artists and craftspeople.
Anna Warren: A Change in Wind
Fri 11 – 2.30 | Sat 9 – 5 | Sun 10 – 3.30
Full Fathom Five, Eden Wharf Building, Snug Cove
Anna Warren's new exhibition of oil painting "A change of wind" continues to explore oceanic life through stormy skies, oceans and surreal whimsical sea creatures.
Her new paintings include whales swimming through intricate jellyfish, seahorses swaying above crayfish, dandelion fish falling from the sky, storms brewing, sailing sea dragons and dragonflies and goldfish.
Open from Wednesday October 26.
Etched in Stone: The names behind the Eden War Memorial
Fri & Sat 9.15 – 3.45 | Sun 11.15 – 3.45
Eden Killer Whale Museum
This exhibition reveals primarily the stories of Eden's First World War veterans commemorated at Eden's war memorial, but also highlights histories such as the Forgotten Fleet and the American Kitty Hawk planes crashes of the Second World War.
In Demand: Advertising & the Second World War
Fri & Sat 9.15 – 3.45 | Sun 11.15 – 3.45
Eden Killer Whale Museum
n Demand examines advertisements that featured in Australian women's magazines during the Second World War, and the ways in which they promoted the war effort of companies and civilians, patriotism, and a shift in marketing women's products.
Meet the Killers
Fri & Sat 9.15 – 3.45 | Sun 11.15 – 3.45
Eden Killer Whale Museum
In the early years of Eden whaling in the 1840s there were reportedly around 50 killers spread through 3 main pods.
21 records remain.
Davidson Whaling Station
Sun 10 – 3
Explore a beautiful and historic site, see the artefacts and chat to the locals over a cup of billy tea and a bite of damper.
There will be damper on the fire, billy tea on the boil and demonstrations of old hand held timber cutting.
"Davos' is part of the Killer Whale Trail, a self guided drive around Twofold Bay.