Seeing whales from shore is a part of everyday life in Eden each Spring. This is one of the reasons Australian Geographic named Eden Australia's best whale watching destination. When whales are sighted from shore, a siren sounds at the Eden Killer Whale Museum. Look for gatherings at our lookouts and beaches as people stop to enjoy the show!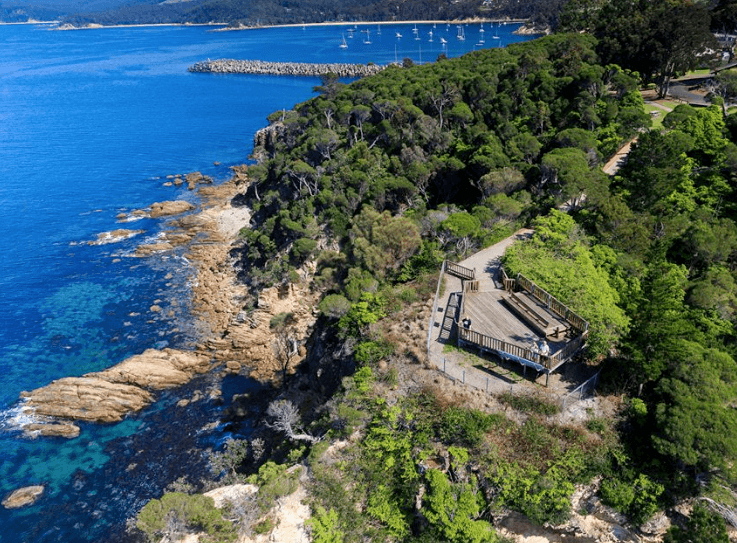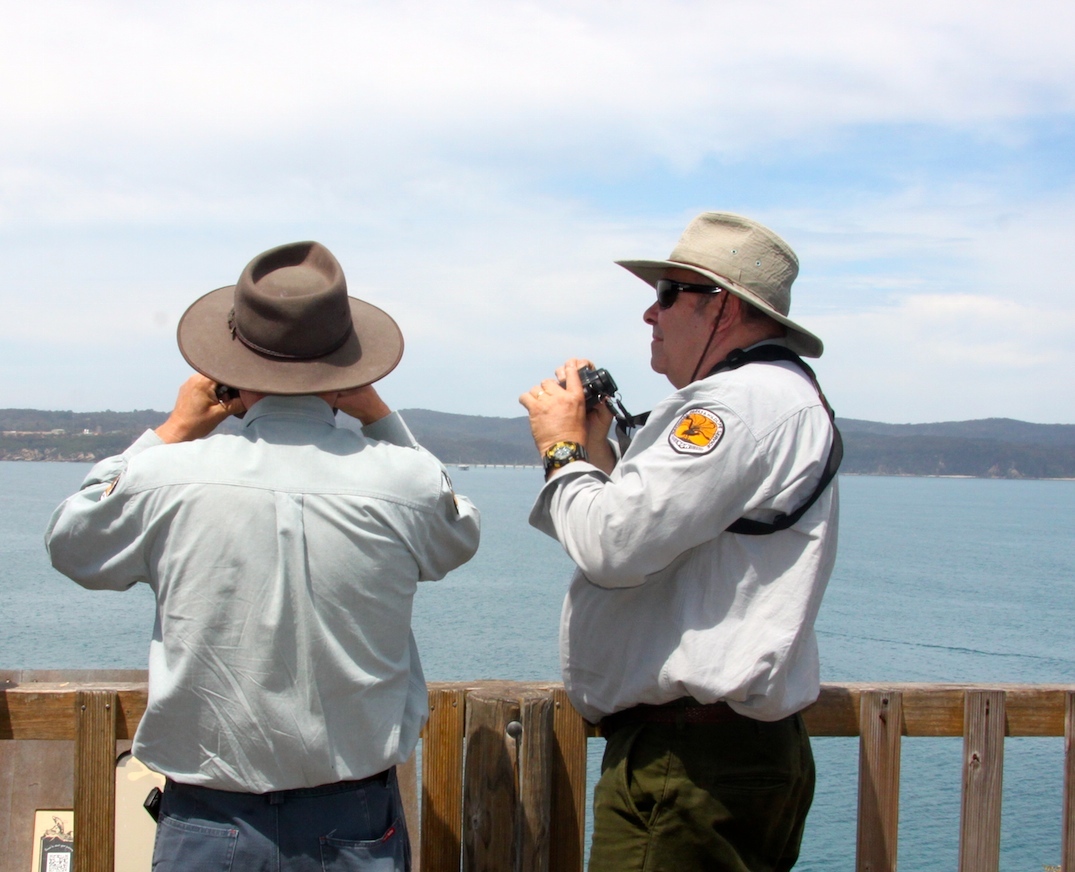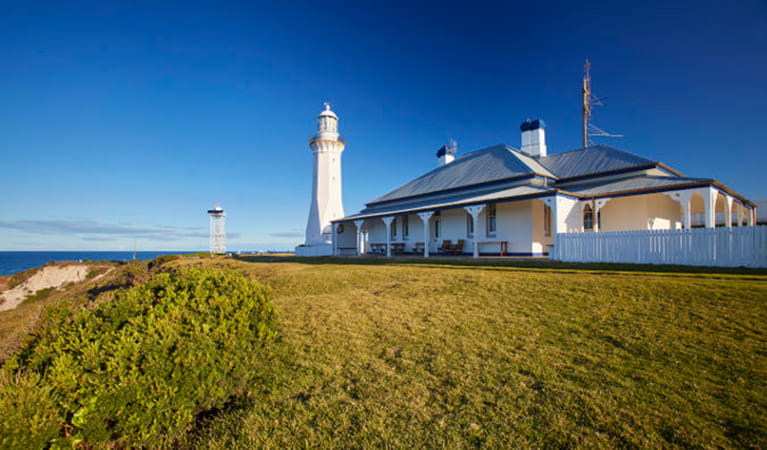 To the south of Eden, Greencape and South Head, in the southern section of the Ben Boyd National Park, are excellent vantage points for whale spotting.
Within Twofold Bay there are viewing platforms at the Rotary Park Lookout and at the eastern end of Bass Street.
Combine shore-based whale watching, nature and history on the Killer Whale Trail.
Spot whales as you soak up the incredible stories of Eden's whaling past while exploring Ben Boyd National Park and parts of the Eden township.
The trail is a half-day self-drive tour, that's best taken with a headland picnic or lunch out.
You'll be sure to run into other enthusiastic whale watchers who'll be happy to point out the action.
Some shore-based whale-watching sites require nothing more than pulling over your car and winding down the window.
Spots such as Green Cape Light House and Boyds Tower in Ben Boyd National Park are very special and historical places to visit.
Bushwalking in our coastal wilderness is an intimate experience. There are all kinds of walks, from the short stroll along the Eden Lookout's Rotary Walk to the epic 31 kilometre Light to Light.
Planning on taking the walk? Here's how you can prepare and if you're bringing the kids, see our tips here.
What to take on a shore-based jaunt? Water, a snack, your camera or binoculars. Wear warm, comfortable clothing, sturdy shoes and a weatherproof jacket.
Download the Wild About Whales app for a handy and helpful tool to identify species and log sightings.
For the latest info from the friendliest locals, head to the Eden Visitor Information Centre on the corner of the Princes Highway and Mitchell Street or visit the website.