Eden Marine High School gives a helping hand to the 2018 Eden Whale Festival!
Thank you to the students and staff of Eden Marine High School for their ongoing support of the Eden Whale Festival. Eden Marine High School staff and students support the Eden Whale Festival with stage operations, venue support and student participation.
This year the school is opening up the doors of their hall to host the 19 meter Whale Out of Water display. Learn all about the majestic creatures in one of the tours offered throughout Saturday.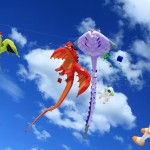 On the school's sports oval adjacent to the festival grounds, the Australian Kite Flying Association will be flying their colourful and interesting kites as part of our big kite display that will be seen all around Eden during the weekend.
Sam and Robin Martin instructors of the school music department will be supporting the student production team in the operations of our small stage. They are also providing sound equipment for the stage!
Students are busy preparing for performances on both the small and big stage. Catch Eden Marine Soul, Bournda Rock and the rest of the students preform at the Whale Festival.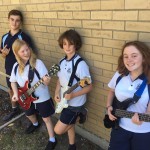 Students of the photography and tech departments will also be contributing to our art Exhibitions. Come see their works on display at our Exhibition Centre Special Opening sponsored by Wheeler's Seafood Restaurant and Takeaway on Friday November 2nd starting at 5:30pm. The exhibition centre will also be open on Saturday and Sunday.
A very big thanks to Adrian Bell, the high school's recently appointed principle, and all the staff and students for taking part in this year's festival!