Discover Eden is all about continuing the search for whales from shore or sea and exploring our friendly town and natural surrounds.
First time at the festival? Here's what you need to know.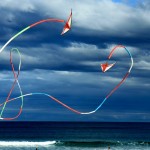 From early                   Kite Flying Display  Various locations.
Time TBA                     Seafarers Service
Remembering lives that have been lost at sea while also acknowledging the current opportunities and dangers that the sea brings modern day seafarers.
9:00am-4:00pm         Open Model Display RSL Hall, 84 Bass Street.
Model ships, cars, planes and more will be on display. Come see these intricate works of art.
9:30am-3:30pm         Exhibition Centre Five displays in one location
9:30am                         10 year Anniversary Show and Shine Imlay Street.
This is a special year for the Shoalhaven Rod Runners Show and Shine. It marks 10 years the display has been at the Eden Whale festival and it will be the biggest display yet with over 60 vehicles on show!
9:30am                        Red Heart Blue Rock and Roll Show Imlay Street.
Local musos Jackson Fisher and Corine Masliah will be playing their perfectly suited rock and roll tunes for the show and shine. Catch them at Sprout Cafe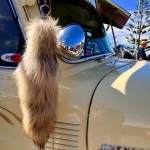 later in the day.
9:30am-3:00pm          Marine Rescue Open Day
10:am-3:00pm             NPWS Davidson Whaling Station Open Day
Explore the beautiful historic site and chat to the locals over a cup of billy
tea and damper.
10:30am                         Campbell Page Colour Run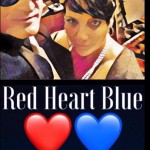 11:00am + 2:00pm      Historic Cemetery Tours
Learn the stories of our historic cemetery that pre-dates our town.
11:00am                          Photography Competition Award
People's Choice Award announced and presented at Show and Shine.
7:00pm                          'Blue' the film at Uniting Church Hall Chandos St
BLUE aims to ignite public awareness about the key issues facing our oceans today. Come see the film and join the conversation.
Entry: $10 adults, free children. Light refreshments provided.
Free family entry if you bring a shopping bag of rubbish cleaned from local beaches.
Check back in here closer to the festival date for updates of events