Friday is for our official festival and exhibition launches, whale watching and exploring Eden
Explore the bay on a whale watching charter or shore-based whale watching adventure in the morning.
Later head back to town for the official festival launch at 1:30pm at the Eden Killer Whale Museum.
Rarely a year goes by that whales aren't seen during the festival opening and the museum's huge viewing deck is a great spot for watching whales over afternoon tea.
Arrive early and discover the stories of our place including maritime, Aboriginal and pioneering history.
Learn the fascinating story of Old Tom, the killer whale who worked with local whalers for decades.
Learn about the rise and fall of Benjamin Boyd and all the other stories that make Eden the unique place it is.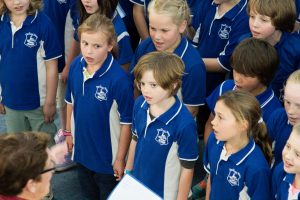 Official Opening at Eden Killer Whale Museum
1:30pm – 3:00pm Festival Launch
Our boisterous Town Crier, Alan Moyse will announce the "Call to Order"and then Richard Beere, Chair, Destination Southern NSW,  will officially open the Festival.
Enjoy music from local school students, the Eden Singers. A lovely afternoon tea will be served and you're welcome to continue to explore the Eden Killer Whale Museum or take in the sights of our friendly town and shops or our pristine beaches.
The fun doesn't stop there. Be back in time for the launch of our Port Authority Exhibition Centre, sponsored by Wheelers Seafood Restaurant at 197 Imlay Street at 5:30pm.