The Sapphire Coast is simply bursting with young artistic talent and this year we're proud to feature the work of two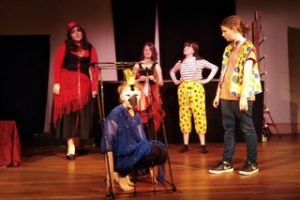 youthful and creative acts, both appearing on the Community Stage and around the Festival grounds on Saturday.
Get ready for performances packed with surprises. StageFlight and Brothers OnFire will delight and enthral Festival-goers of all ages.
StageFlight
The emerging theatre-makers of the future from StageFlight Drama School in Pambula will perform 2 x 30 minute acts on stage from late afternoon.
There's a unique twist to StageFlight's on-stage performance. The troupe of talented senior students will build their production based on direction from the audience. So, there'll be no sitting back. You'll be part of the action and decide what the actors perform!
Be part of the storytelling in real-time as it unfolds, with the performers skilfully conjuring theatre from your imagination!
The StageFlight crew are fresh from delivering a local series of much-loved performances of The Crimson Firefly Circus. They're a youth theatre that aims to build confidence on stage, film and in through acting, improvisation, voice, film, lighting and sound.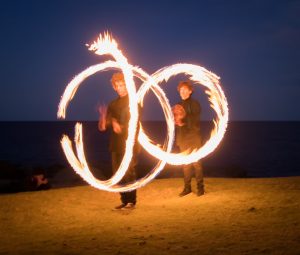 Brothers OnFire
Brothers Jesse & Sammy Holden combine their passion for circus skills, fire performance and street theatre in a unique act.
The duo's reputation for dazzling their audiences is growing. Just this year they appeared at the National Folk Festival in Canberra and you might have caught them in action at this year's Cobargo Folk Festival or at Merimbula's Lakeside Lantern Walk. If you did, you'll know just what all the fuss is about.
These brothers are talented, full of personality and know-how to captivate their audiences. Their performance chemistry and a clever repertoire with fire will have Festival goers in awe this year.
The daytime Brothers OnFire program will be a mix of interactive street theatre, circus skills workshops and mime at the Festival grounds between 12.30pm and 5.00pm.
You'll catch them roaming through the crowds dressed in lighted costume and on stilts or riding unicycles. They'll be juggling, interacting with Festival-goers and getting up to all sorts of antics.
Join in the fun of their workshops and learn juggling techniques and circus performance. All ages and abilities are welcome. Then, to top it all off, once the sun sets there's the show-stopper, a Fire performance on the darkened stage.
StageFlight and Brothers OnFire will intrigue and entertain. Find out just why these two talented performance acts are local favourites.  Three cheers for growing and supporting young, local talent.
Have you checked out our Festival Program yet? It's packed full of fun!