Each year, thousands tour the Sydney Fish Markets but, again this November, the Markets are coming to us!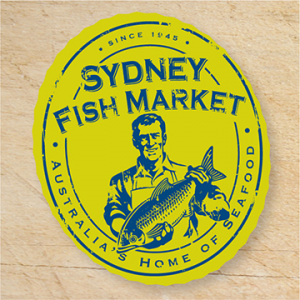 It's a little-known fact that Sydney Fish Market is the second most visited tourist attraction in Sydney after the Opera House. It's THAT popular!
That's why we're excited to welcome seafood expert Alex Stollznow from the Markets as host of this year's Seafood Showcase. He'll be bringing a little piece of the Markets to us at our very own seafood fiesta!
He'll bring his love of seafood and trademark wealth of seafood cooking knowledge to what's set to be a hugely popular attraction at the Festival grounds.
Alex will cook up a storm and show just what's possible with our local seafood. Get ready to learn the tips and tricks for preparing the perfect BBQ seafood, just in time for summer.
The focus this year may be on BBQ techniques, but Alex will also mix it up, demonstrating other cooking styles such as hot smoking, raw service, and grilling. Mussels, Sapphire Coast Wilderness Oysters, local fish, and some lesser-known seafood will be on show.
You'll walk away with the know-how to wow friends and family over the warmer months.
Come along and taste-test more of what our ocean has to offer. Gain confidence in preparing simple but spectacular seafood dishes. Be brave and try new seafood preparation styles like ceviche; fresh raw fish traditionally cured in citrus juices and spiced and seasoned.
Alex will talk you through his seafood techniques and answer your questions. He has a passion for helping us all discover and enjoy new styles and building confidence when buying and cooking seafood.  And he has a knack for sharing his passion with his audiences in a very entertaining way; so get ready for a great experience.
With more and more people keen to know where their food comes from, Eden is ahead of the game. Our seafood is right here at our front door. Knowing how to prepare and cook it is the icing on the cake!
Have you checked out our Festival Program yet? It's packed full of fun!