Feb 4, 2019 – Date, Location and Committee Decided for the 2019 Eden Whale Festival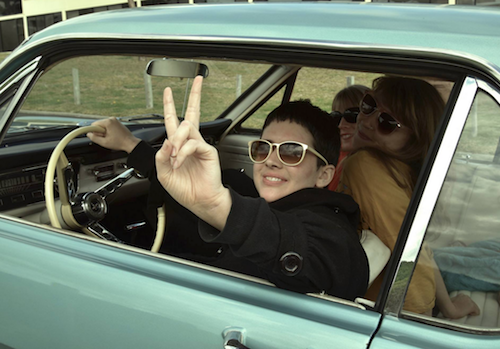 The Eden Whale Festival Annual General Meeting was held Wednesday January 30th at the Eden Fishermen's Recreation Club. November 2nd has been chosen for the 2019 main event with supporting events taking place the entire weekend of November 1st-3rd.

Michael Sawers returns for a third year as President of the festival. "I am really excited about having a solid team again this year", said Sawers.
"Many of last year's committee members have returned this year, along with members from previous years including Nancy Weatherman and Jim Chenhall who bring with them a lot of knowledge and experience".

Long time member Jim Chenall has been elected as Vice President, Nancy Weatherman has returned as Secretary, Cassie Schofield remains Treasurer and Public Officer, elected committee members are Nicole Brown (events), Shannon Woloshyn (marketing and promotions) and Codie Thomas (sponsorship and fundraising).
Outgoing Secretary Kerryn Wood was also present and was thanked and acknowledged for her contribution to the festival in 2018.

After considering feedback from the community, entertainers and visitors to the 2018 festival, the decision has been made to hold the festival at the Barclay Street Sports Ovals for a second year. Moving to a new location in 2018 was a risk and challenge for the committee but it seems to have paid off.

"The 2018 event was a great success thanks to the support of the community, our donors and hard working volunteers," says committee member Shannon Woloshyn.
"Based on overwhelming feedback from the community we also feel the new location of the Barclay Street Sporting Ovals contributed to an unforgettable event. Continuing in this location will allow for further growth and prosperity of the Eden Whale Festival."

Though official planning does not commence until the first committee meeting on February 13th, the committee already has big plans for this year's event including more entertainment, amusements, seafood, kites, beach activities and extended events over the entire weekend.

Planning an event of this scale takes a strong team to make it a success and the committee is calling new volunteers to assist in planning.
"Every year a small group of people work exceptionally hard to make this event possible, this event is for the benefit of our community and we need members of the community to step up to ensure it is successful," said Sawers.

Areas of support needed are in fundraising, grant writing, event planning, promotions, design, web, logistics support, sourcing entertainment, running special events, exhibition coordination and more.
Volunteers can join smaller working groups or be part of the larger planning panel. Please contact the committee or reach out on Facebook to help support the growth of this festival.