We are pleased to announce that Allied Natural Wood Exports has joined our community of supporters as a major sponsor of the 2019 festival!
ANWE has been a long time supporter of our festival sponsoring a number of events from the street parade to the Timber Sports Showcase over the years.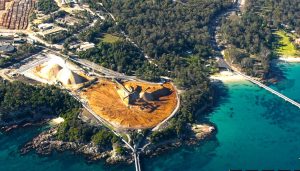 ANWE is a pillar of our community creating jobs and operating in our region since the 1970's.  
Kel Henry, General Manager for ANWE expresses why it is important as corporate citizens to support the event. 'The Eden Whale Festival is a significant event in the community. It promotes our town and region and supports future development of the area as a place to live, work and play.'           
ANWE is a world class wood products marketing and logistics company which aims to enhance and improve the way Australian wood products are managed and marketed throughout Asia Pacific, the Middle East and Europe.
The organisation is currently in the research and development stages for the creation of a high tech timber optimisation hub to be completed in 2020 creating even more jobs and opportunity for our region!
Our major sponsors are a key foundation to the festival and without their support the festival is not possible. So thank you ANWE for your support!