If you want to see them feeding, you'd better come to Eden!
There's a remarkable whale migration building in a little NSW village called Eden.
Each year the townsfolk and a growing number of whale-crazy visitors, enjoy some of the greatest whale ever seen , watching as pods of humpback whales corral and gorge on schools of krill and pilchards.
Eden is one of the few places in the world where the whales stop to feed as they head south for the summer. Nestled on the shores of the third deepest harbour in the southern hemisphere, and surrounded by national parks, it's no wonder whales stop here.
They can be seen feeding in two ways. The first is to lunge across the surface of the water to scoop tiny krill into their great mouths.  The most recent, excitingly, is bubble net feeding for pilchards. In this last instance, the whales herd the fish into a tight ball, contain it in a net of bubbles then soar through the centre to fill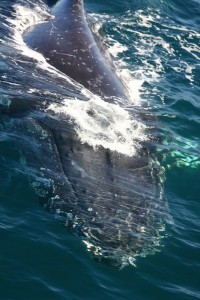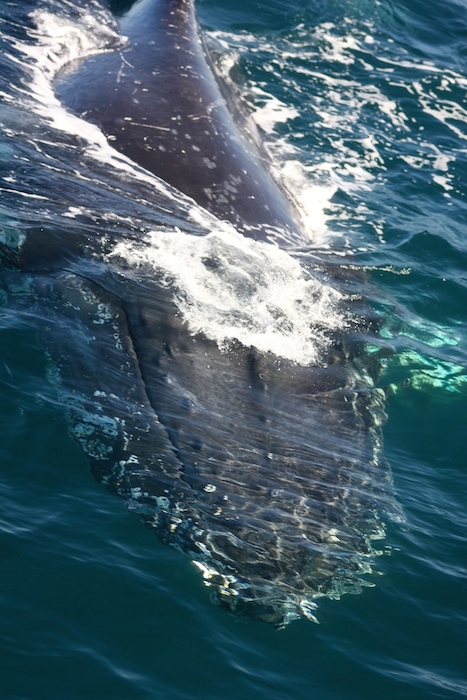 their bellies with fish.
Eden is steeped in maritime tales like this, including the tale of of Old Tom and the Killers of Eden, a pod of wild orca who hunted with the whalers for almost 100 years.
Close encounters at sea and shore based whale watching are so consistent in the spring that Australian Geographic named Eden 'Australia's best whale watching destination in 2014'. The locals and visiting researchers have called it the humpback highway' for years, because of the ease of which they can leap on a vessel and observe, and interact with humpbacks, orcas and even blue whales.
It all begins in late winter, when huge numbers of krill and pilchards explode in the waters of Twofold Bay. Here the melding of the warm East Australia Current and the nutrient rich Arctic flow create a rich, temperate marine environment that feeds the entire food chain, from tiny krill to a dazzling variety of seabirds, big pods of dolphins and rafts of seals and of course the giants – the whales, and even their predators, the mighty orca or Killer Whale.
Geographically, Eden is the last port of call before the Bass Strait, a fact that has long made it a crucial point in the annual Sydney to Hobart Yacht Race, and it appears the whales know it too!
Eden's rugged headlands and elevated look outs are whale watching vantage points that are not only beautiful but laden with a rare history. In the 1800s, the migration sparked a rare hunting partnership between wild orca and man that lasted for over 100 years. You can explore it for yourself on the self drive Killer Whale Trail, a half day trip through Eden and Ben Boyd National Park.
Travel information
Drive or fly: Eden is around three hours drive from Canberra, and halfway between Sydney and Melbourne (approximately 6 hours from either) on the A1 Princes Highway. There is a regional airport at Merimbula and Canberra's soon to be international airport is about 3.5 hours away
The Eden Whale Festival, is a three day event from November 1 to 3, that blends whale watching from sea and shore with immersive tours in and around the town – and on the water.
Talk to a local Eden Visitor Information Centre can help you plan your trip, give them a call on 02 6496 1953.