Saturday 11:am to 3:00pm and Sunday 10am-3:00pm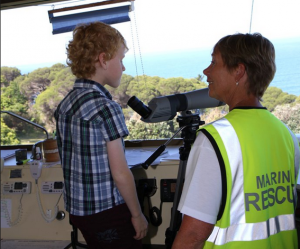 Our maritime watchpeople of Eden Marine Rescue have the best view in town and they want to share it with you this Eden Whale Festival.
See first hand the workings of this important organisation protecting those who work and recreate on the sea. Meet the radio operators who monitor the airwaves around-the-clock for boaters in need of rescue or advice.
As volunteers for a not-for-profit organisation their work is highly valued and deeply appreciated by our community and visiting boaties.
Marine Rescue volunteers are a great source of local knowledge and advice on local waterways and conditions.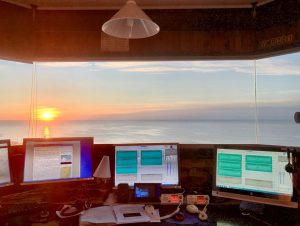 Volunteers broadcast regular weather updates to help boaters check that their marine radios are in good operating order.
This is also a great spot for shore based whale watching and is located next to Rotary Walk and Lookout.
The gentle walk links the Seamen's Memorial, Eden Lookout and Rotary Park which has excellent facilities including free gas barbecues, playground and amenities.
Access: Park in Bramble Street. Look for the Marine Rescue signs and maritime flags near the lone house oceanside.