This year we've got a wonderful variety of music and entertainment for you on both our Main stage and the Community stage, leading right up to the fireworks at dusk!
There's something for everyone including theatrics from  Brothers OnFire and StageFlight, and music and dance with Mojo, Mewstone Rock,  Celtic Sapphires, Wyndham School of Dance, South Coast Concert Band, Combined Schools Band and the Eden Marine High Showcase. A huge thank you to sponsors Bendigo Bank for supporting our childrens' entertainment program and to Anderson Cranes for sponsoring Brothers OnFire.
Eden Marine High School will once again support the stage sound and logistics program.  Thank you!
Off stage there'll be heaps to keep the family busy throughout the afternoon and evening
Running all afternoon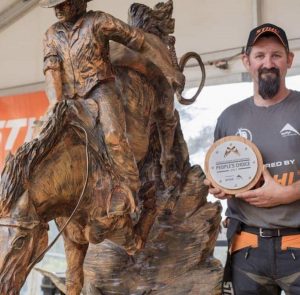 –Kite flying fun and kite workshops
– Rob Bast Champion Chainsaw Carver
– Woodchop
– Model Boats
-Helicopter rides
– Rides, bubble soccer, archery and games, displays and demos, market stalls, and plenty more.
Don't miss these scheduled events
–  Seafood Showcase featuring 30 min cooking demos by Sydney Fish Markets' Alex Stollznow throughout the afternoon.
– Our hilarious and fun competitions – 1.00pm- Nolans Capstan Pull, 2.30pm – Oyster Shucking and 4.00pm – Freedom Charters Biggest Tosser
– Popular magician, the Great Zamboni at 12noon and 2.30pm,
– Brothers onFire workshops at 1.00pm and 1.30pm, performance at 2.3opm on the small stage,  roving street theatre from 3.45pm to 4.15pm and a fire performance at 7.30pm.
–StageFlight – on the Community stage at 12noon and again at 3.10pm.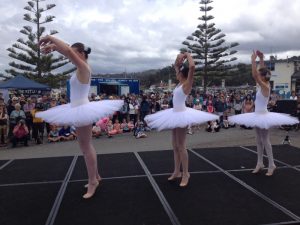 Start planning now and don't miss out on the fun!